Zöe Zander, Union Academy Teacher, Awarded NCTE Leadership Award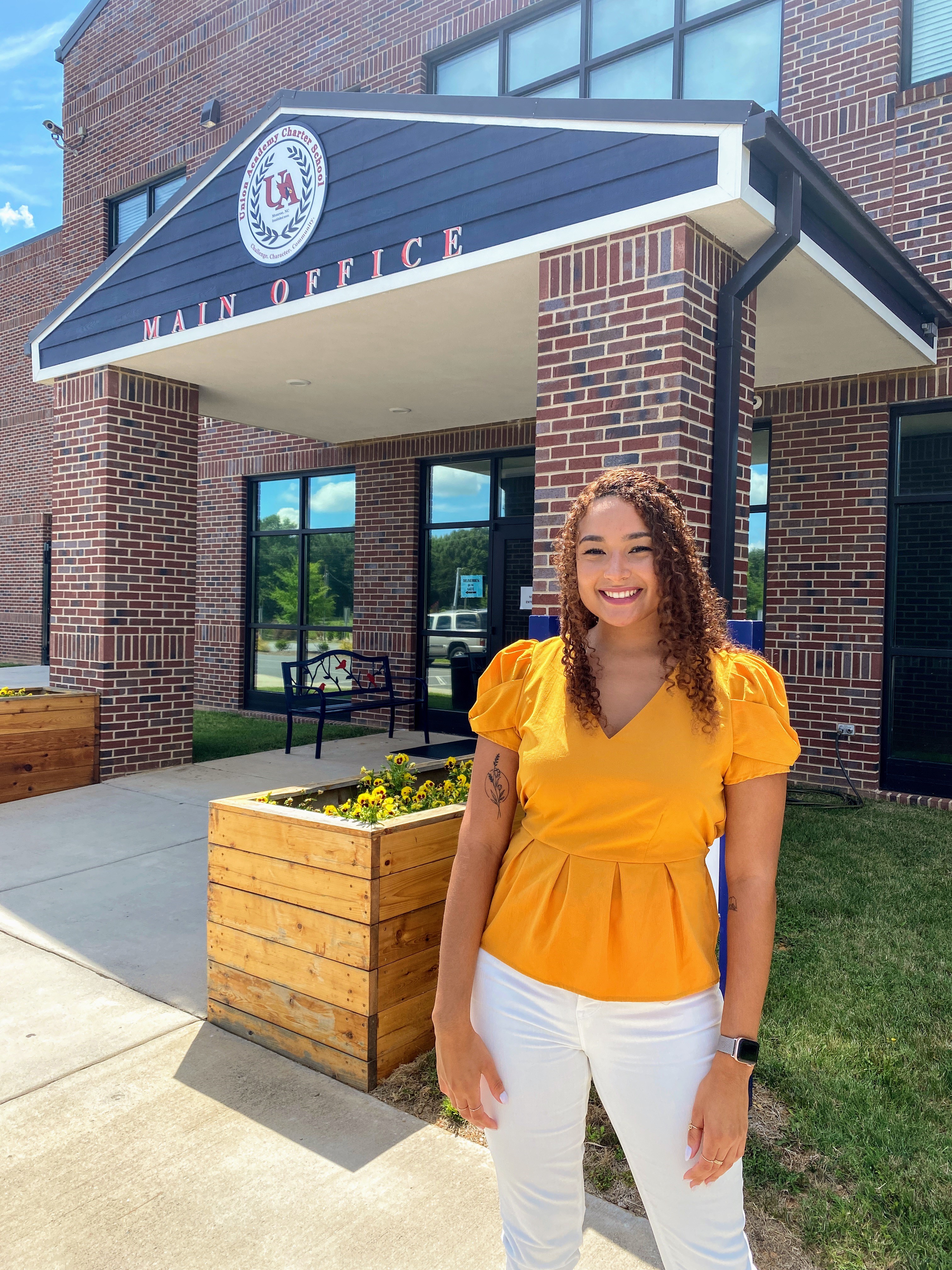 Monroe, NC - Union Academy teacher, Zöe Zander, has been recognized with an Early Career Educator of Color Leadership Award from NCTE (National Council of Teachers of English). Zander was one of 12 educators in their first five years of teaching to be selected for the award. 
The NCTE award provides early career teachers of color a national forum at the NCTE Annual Convention for professional collaboration and development as they build accomplished teaching careers as active NCTE members. Zander will receive an all expense paid trip to the NCTE Annual Convention and have the opportunity to present to her colleagues. 
The core of her work includes teaching empathy, cultural literacy, and social responsibility in the classroom through her one true passion: literature. "I believe literature speaks to and through us and that human connection is the basis of empathy. Teaching world literature gives me boundless opportunities to use historical context and cultural literacy as the captivating vessels to engage students and instill within them the desire to take part in positive social change as they grow and learn," said Zander. 
Zander graduated magna cum laude from Western Carolina University with a BA in English and a BSEd in English Education. She is currently earning her MA in curriculum and instruction from the University of North Carolina at Charlotte.
"I couldn't be more honored to be recognized by NCTE! I am thrilled to partake in this opportunity to continue to grow as an educator, for myself and for my incredible students. Teaching is the passion that drives me, and I hope to be able to teach and lead with my heart for many years to come," stated Zander.
https://ncte.org/awards/ncte-early-career-educator-teacher-of-color-leadership-award/ 
Share this post: