Integrated Student Support Plans: EDPlan 504 & EL
PCG partners with the North Carolina Department of Public Instruction to provide ECATS to all public and charter schools across North Carolina. In addition to IEP and MTSS software, they also provide solutions for 504 plans, health plans, and English Learner plans – all in one, comprehensive program that you already use.
By using their integrated, single sign-on platform for multiple services, you can ensure legal compliance while also saving case managers and teachers valuable time throughout the school day. 

Over 30 charter schools and networks in North Carolina already use PCG's 504, health, and EL solutions.
Register today to learn more about PCG's EDPlan 504 and EDPlan EL and the exclusive pricing offered in partnership with NCAPCS.
Click here to RSVP today for a webinar on Thursday, May 26, 2022 at 11:00 AM ET, and save your spot to learn more about PCG's EDPlan 504 and EDPlan EL modules in ECATS. Please feel free to forward to your case managers and staff who manage 504 and EL plans as well! A recording of the webinar will also be made available to all who sign up.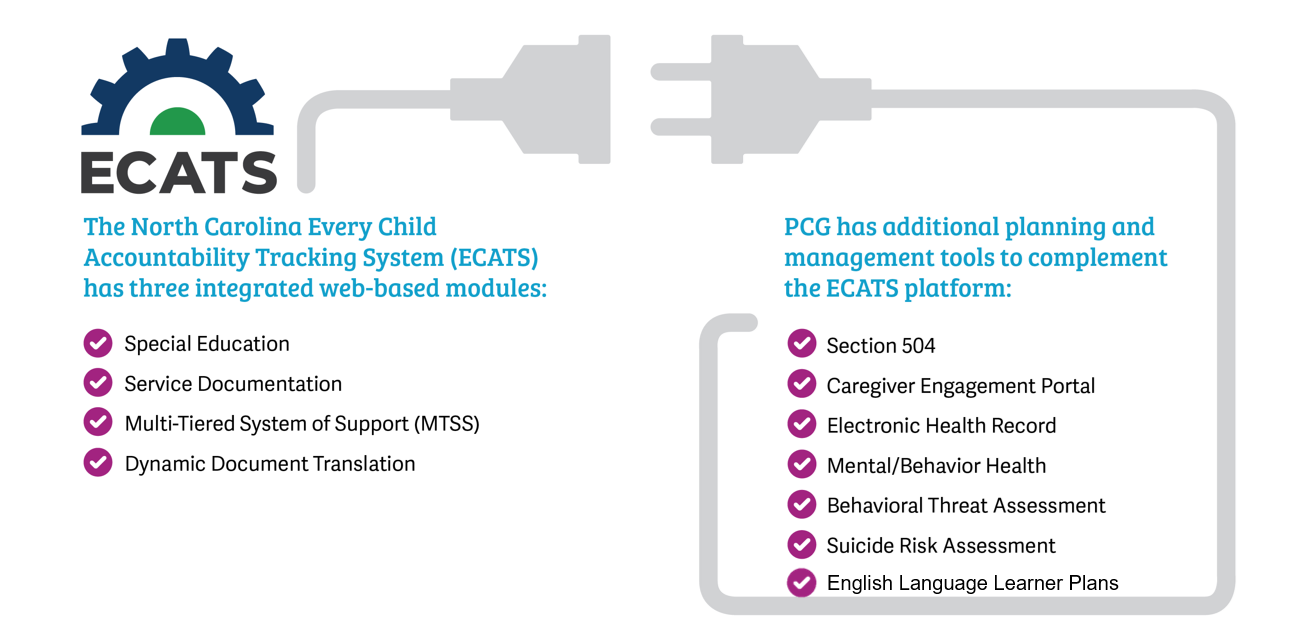 Share this post: